Work With Us!
Core Capital Group is a residential real estate redevelopment firm based in the Washington, D.C., metropolitan area. Our vision is to become the top redevelopment company in the area by transforming and creating thriving neighborhoods.
Here's What We Can Do For You:
• You'll pay NO fees and NO commissions when we buy your house.
• We're a local company that can buy your house in ANY condition, regardless of what you OWE or if you're in foreclosure… We can sincerely HELP!
• We can get CASH in your hands within a few hours or days of you contacting us. We can close super fast
 Contact us today!
Recent Blog Posts
Posted by blogger // June 10, 2021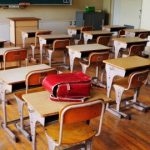 Whether you currently have a family or thinking about having one in the future, education is a very important part in deciding where you will be buying a home.  Today, there are many options out there to educate your child.  Consider these options when thinking about the schooling option for your family in your new […]
more >>
Posted by blogger // May 1, 2021
So you found a buyer and received your offer contract, isn't time to break out the champagne and celebrate? Not so fast. Many factors are still at play that can cause your close to fall through. Make sure you are prepared before you sell your home so you don't become a closing casualty. Financing Falls […]
more >>
Posted by blogger // April 11, 2021
Rehabbing a property has its many advantages and risks involved. You should know what you are getting into before you begin the process. Work with potential buyers or renters to figure out what might work best for them and for you as far as customizing the home will go and how it might be financed. […]
more >>
Testimonials
"I am so glad I met Will and the Core Capital Group Team. They were honest, responsive and gave me a very fair offer.  I spoke to four other investors and I didn't feel comfortable with any one of them.  One investor actually gave me a slightly higher price but he seemed like he was new to real estate and was just telling me what I wanted to hear.  When I met Will he made me feel comfortable and explained the process in detail.  I'm so glad I decided to go with him and his company. He cared so much he even helped me move to our new place."

Maria L. NW, DC
Find Us On Facebook